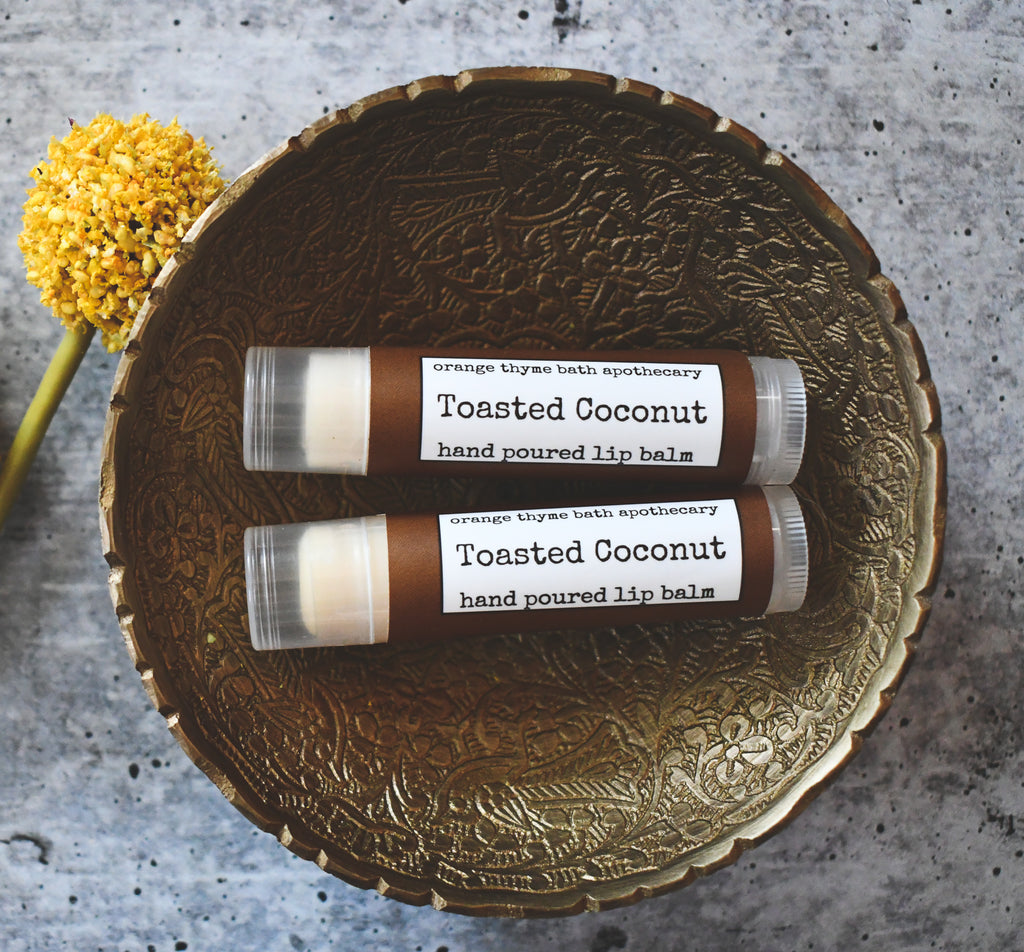 Toasted Coconut Lip Balm
Creamy Toasted Coconut. This is one where the cocoa butter really comes through. It's like a little vacation in a tube. 
Contains: Avocado oil, Organic Cocoa Butter, Candelilla wax,  essential oils.
I use the best of ingredients in my lip balm base. Our base is made by hand in small batches of 15 each. 
This comes in a gorgeous soap as well! 
I use organic food-grade flavor oils and essential oils. I started making my own lip balm when I discovered it was the artificial scents, flavors and sweeteners that made me miserable and need more immediately. The term 'flavor oil' is a bit misleading. Most flavors are not sweetened, and that part is done on the makers end. I have opted to not use sweeteners because it promotes lip licking and will further dry your lips. When you apply this lip balm you will smell the aroma of the "flavor" but will not taste it. I don't know about you, but I don't like my Lip Balm to compete with my food & drinks. 

Candelilla wax is a wax derived from the leaves of the small Candelilla shrub native to northern Mexico and the southwestern United States. Why do we use it? It's a wonderful beeswax alternative. It's an Organic product, Vegan and it's harder, so it allows us to use less and have Cocoa Butter be our main ingredient. 
This is for ONE balm. 
These feature high-quality waterproof labels and tamper-resistant tabs.